---

---
What about Bob? ....
760-501-1359
bob@fleetofcads.com.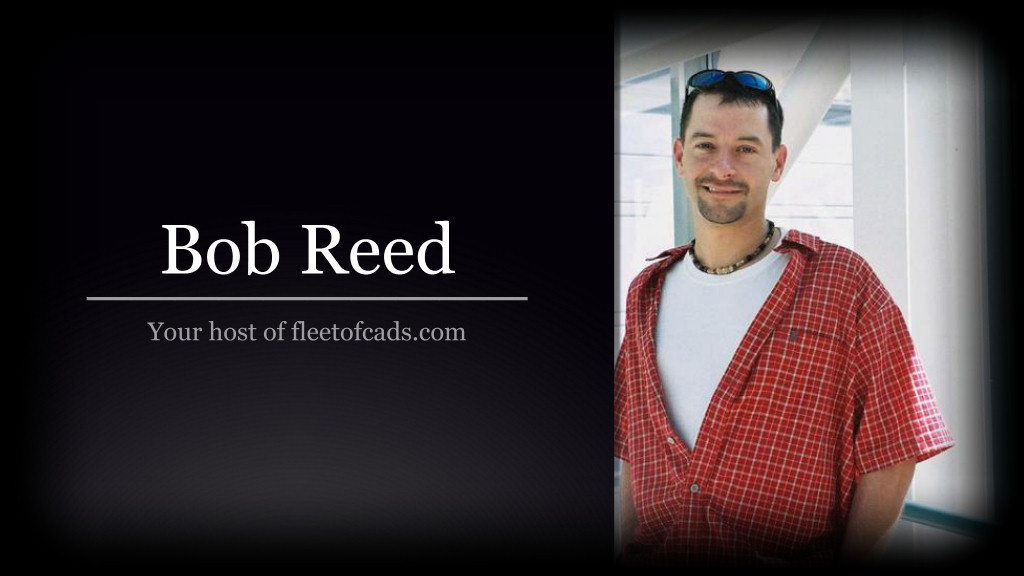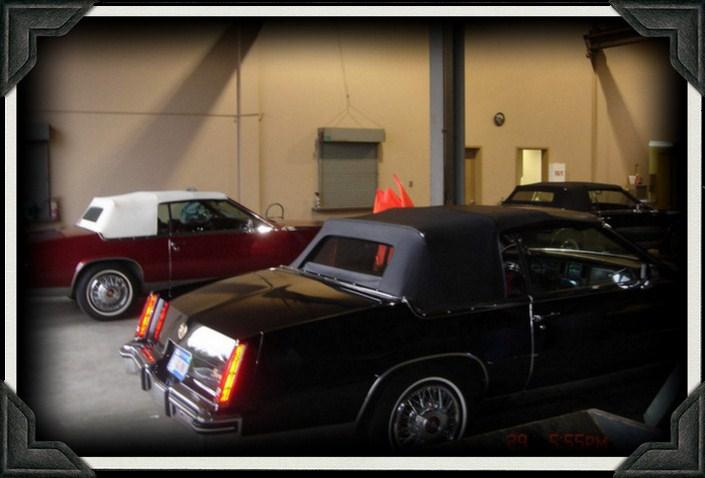 Welcome to Fleetofcads! I created this website in 2006 as a way to show my collection online and to meet other people that share my obsession with these beautiful automobiles. When Fleetofcads launched, I was living in Portland Oregon where it often rains 10 months of the year. This rainy climate was sadistic torture since I obviously would never dream of taking one of the Cads out for a cruise on a rainy day. At the time I was learning web design and this site was one of my first projects to take on. This all started as a small personal website and has way exceeded my original expectations. Since 2006 I have had thousands of people from all of the world contact me to discuss my cars, their cars, where to buy parts and so forth. I have learned tons thanks to this web site and have met many friends! ..On a side note, one of my businesses is still web design and making promotional videos. Coachella Valley Web Service
.
.
.
My obsession with cars started at a very young age. I grew up in a "mayberry" town in Louisiana.
Learners permits were issued at the age of 14, and at 15 you could get your drivers license. Scary huh? The "parental units" were capable(but unwilling) to buy my first vehicle, so I pursued a short career in lawn maintenance to earn the dough for my first car. A 1977 Buick Century Special.
My buddies were driving Irocs, Trans-Ams and Mustangs. Although "uncool," I would much rather be behind of the wheel of a luxury liner. Pride in ownership made for the beginning skills of obsessive detailing. I owned a series of Buicks in the beginning. Regal Limiteds, Rivieras, LaSabres, and the mother lode Park Avenue. I then graduated to Cadillacs.
.
My High School days were in the mid 80's(Class of 86) which is why I am partial to the GM products of the 80's. This was the last era for all of the chrome, the attention to detail, and the body lines of distinction. You didn't have to read the badging on the fender to know a Cadillac. These were the days you had an array of choices in interior colors, fabrics, leather, and trim packages. You could actually special order your Cadillac as you would like it. Most of these Cadillacs still had fins and were dripping with chrome.
.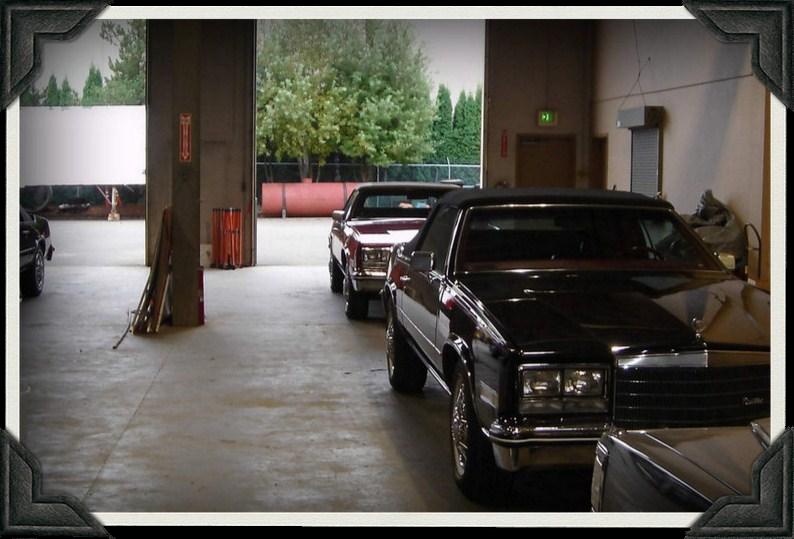 As you can see in my collection I am partial to white Cadillacs. Triple white is hands down my favorite scheme.
I think these stately Cads always look soooo classy in white with all of the chrome. Very clean luxury. White is also the strongest paint, and never gets hot like the darker colors, and it doesn't have metallic which significantly weakens paint. You can almost always get a shine out of a factory white paint job. The factory paint is the best paint a car will EVER have. Not so much in texture but as far as longevity and staying on the car, the factory paint is tops.
.
I prefer buying a Cadillac that has spent its life in the desert. Nevada, Arizona, California. I also like buying cars from Oregon and parts of Washington. Mild temps in the northwest. Average winter temp is in the 40's and summers are usually around 80-85. In most of the Northwest salt is never thrown on the streets because of environmental reasons. The lack of salt usually equates to the lack of rust.
.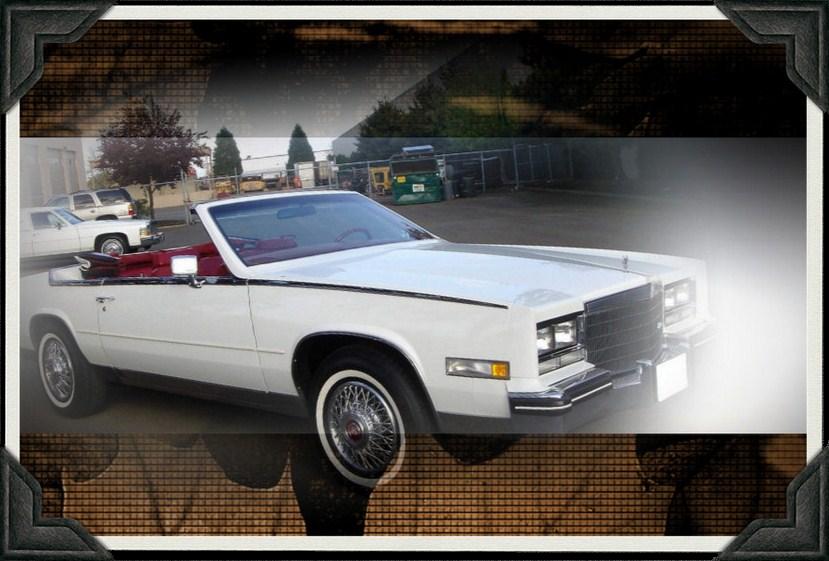 Occasionally I will purchase a Cadillac to sell. It will be an exceptionally clean car that I will enjoy playing with for a while. Usually the reason I don't keep it is that I am holding out for another one just like it that might have a certain option package that I would like or an interior color I prefer.
I am partial to Cadillacs with the white leather interior and carmine red dash and carpets. I don't think this interior color is necessarily the sharpest its more about it being the loudest and very Cadillac specific. On exterior colors in general, resale is best with red, white, blue and black.
..
What is paramount to me is that a Cadillac is all original. If a Cadillac has after market wheels, I move on. I am turned off when I see after market stereo equipment as well. Usually the aftermarket equipment doesn't sound much better and you open up the chance of having electrical trouble from wires being cut and so forth. When you rip into dashes, door panels and so on, you usually gain rattles. Continental kits and the ad-on cattle guard grills do absolutely nothing for me. I recently unloaded a stack of those ridiculous grills that I had taken off of various Cadillacs over the years. In short, Im a purest when it comes to original equipment.
I have recently revamped Fleetofcads to be more about the cars than about me and my collection. My plans with the site is to keep adding other Cadillac enthusiasts cars to the page so they have a place to show off their treasured vehicles with the world as I have done these past few years. I plan to keep adding useful links to the page as far as other collector sites, sites that carry specific parts, tires or wheels for our Cadillacs and so forth. In time I would like to ad an interactive discussion area to the site so members can connect with other Cadillac owners and discuss the cars. At one point we will have a classifieds section so that members can list their Cadillacs for sale. I plan on keeping the site an "all original" site meaning that you wont be seeing low riders or other Cadillac mutations. There is plenty of places on the net for that kind of crap.
Bob Reed
bob@fleetofcads.com
760-501-1359
.