Please join Fleetofcads on Facebook by clicking the "Like" button!


1985 Seville Elegante

45k Original Miles
Owned by Roberto Sepulveda
.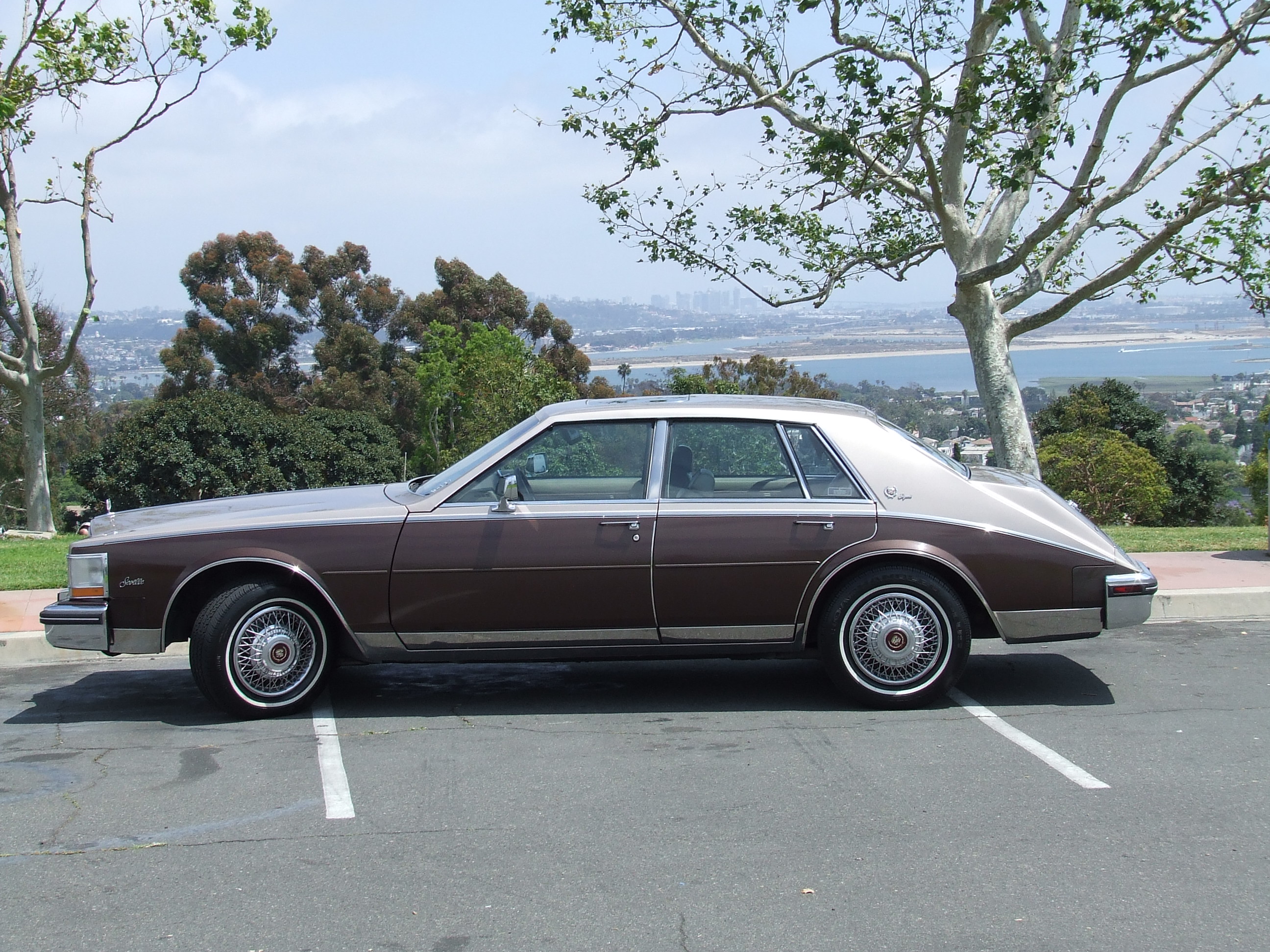 This is a 1985 Cadillac Seville Elegante with ONLY 45K original miles! I am the second owner of this beautiful Seville, the first owner was an old friend of mine, and by 'old' I mean in his late 70's who had a vacation home in La Jolla, CA. so he and his wife would drive "Charlie Brown" for small trips to the super-market, restaurants, etc.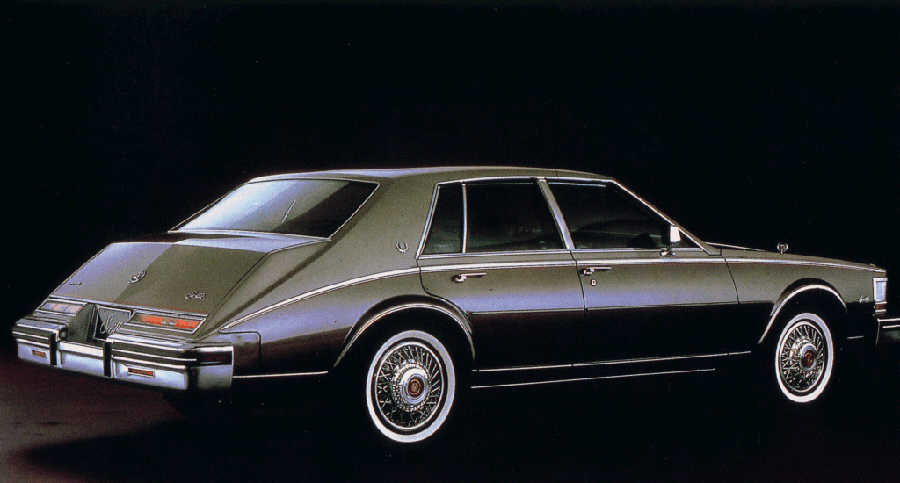 The desirable "Elegante" package was a whopping $3,879 option. A lot of dough in 1985. This package included a leather-trimmed steering wheel, leather 40/40 dual comfort front seats (six-way power adjustment with recliners), console, Tampico carpeting, chrome side moldings, wire wheel covers, and deluxe floor mats. The Elegante was usually seen in this two-tone color scheme, although starting in 1984 it could be ordered in a single paint color.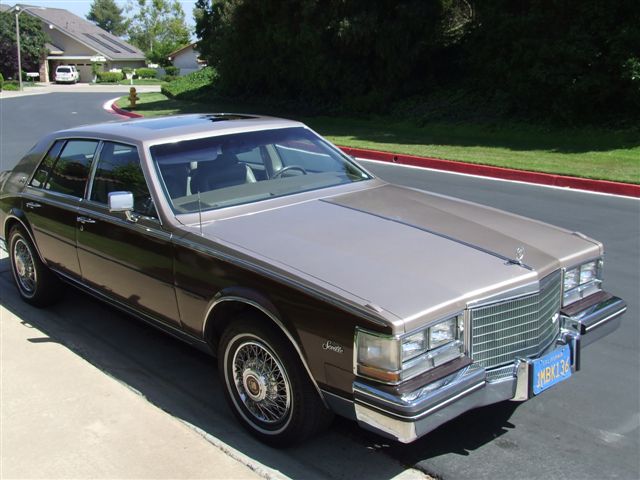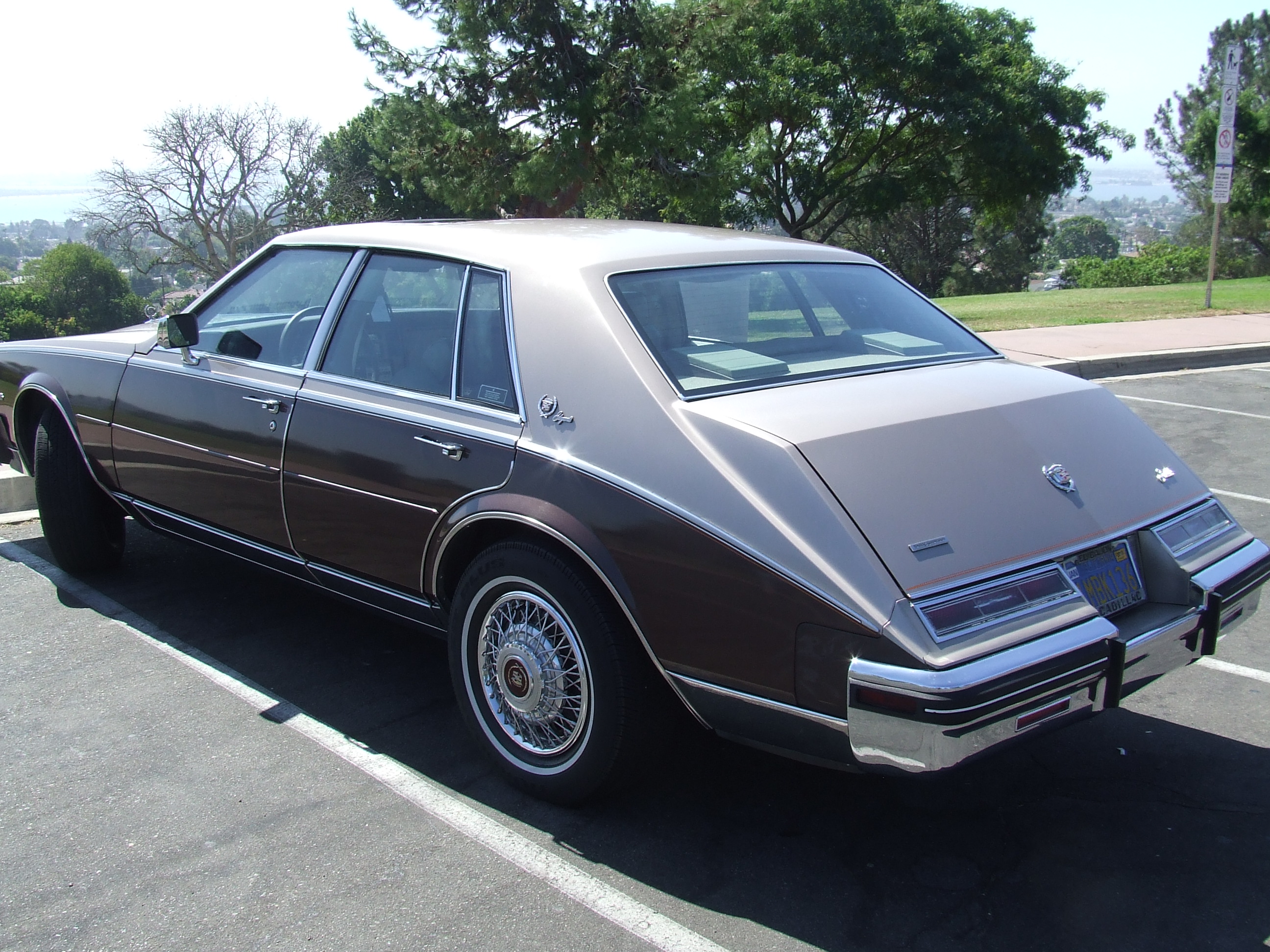 In addition to the low miles(45K) and the Elegante package, this car is hard loaded making it even more rare. Options such as Bose stereo system, astroroof, Touring suspension makes this Cadillac even more coveted by the collector crowd.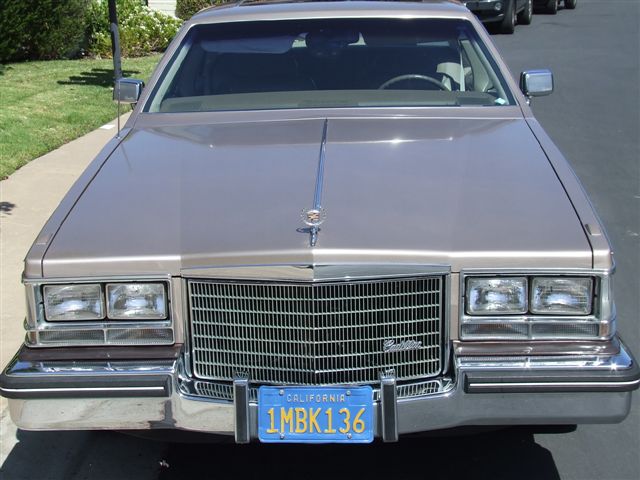 Yes, this is a California original blue plate car. As expected with a southern California car, there is no rust anywhere on this Seville.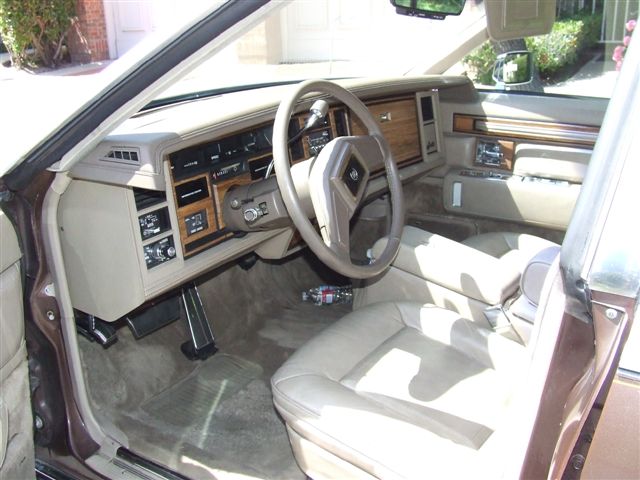 The interior is gorgeous on this classic! Beautiful cream colored leather with taupe accents.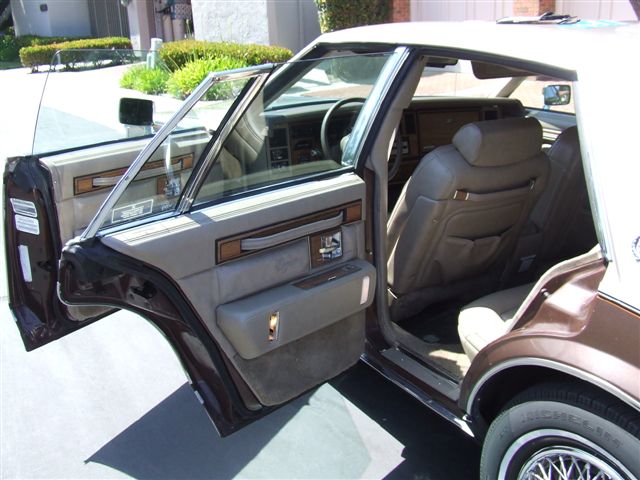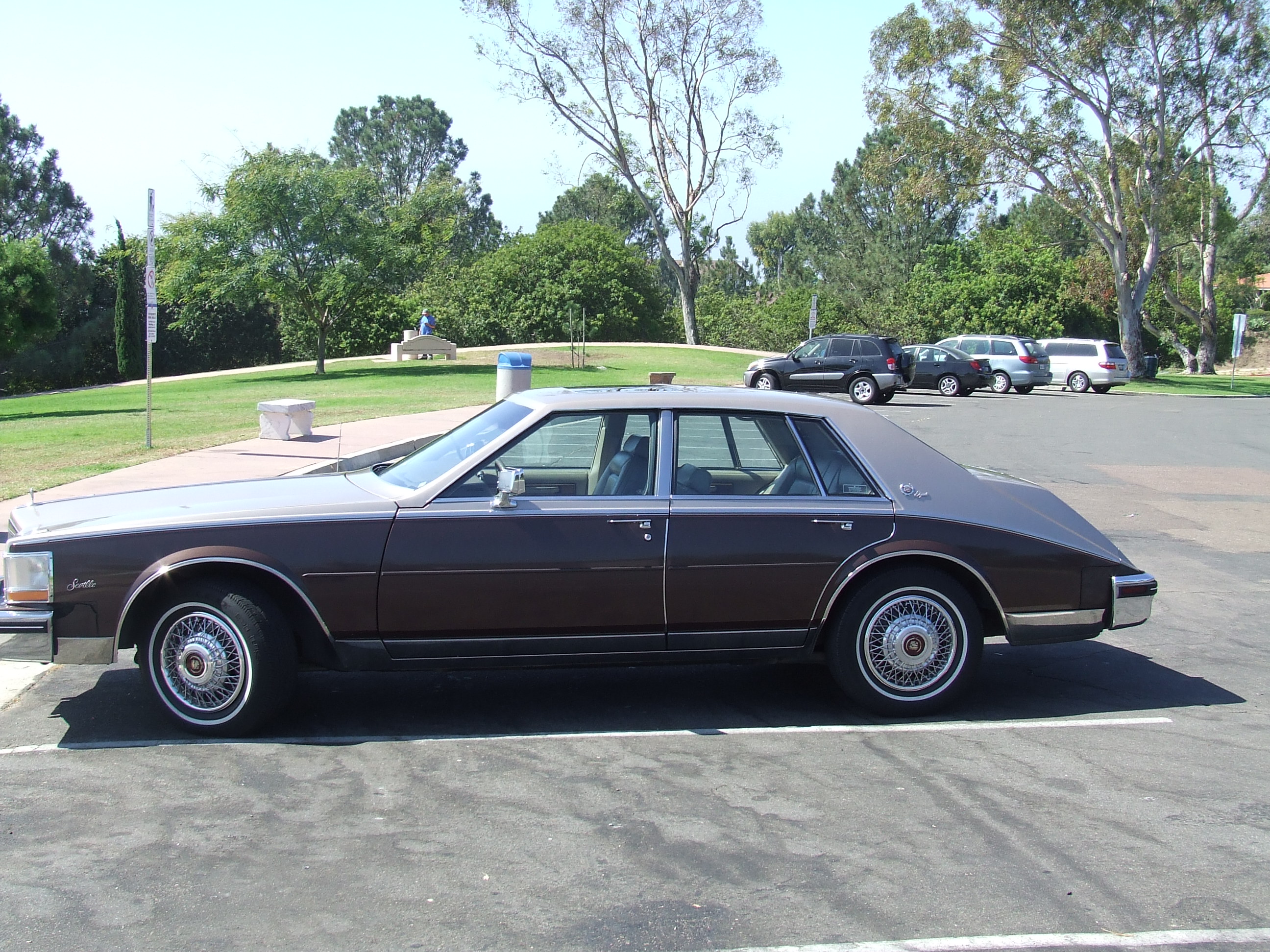 Heads spin when driving this car around. Such a classy body style!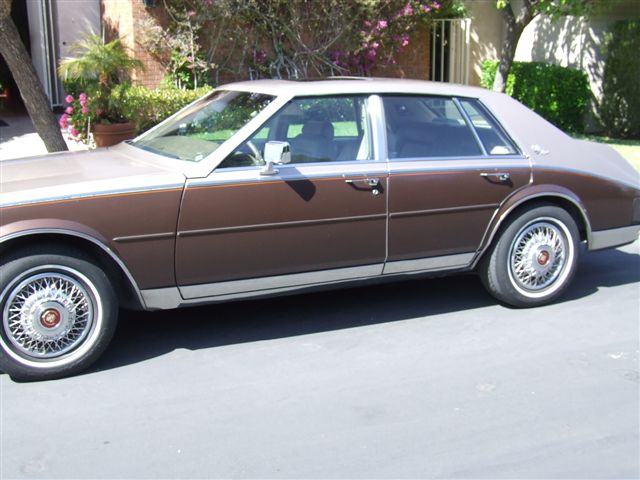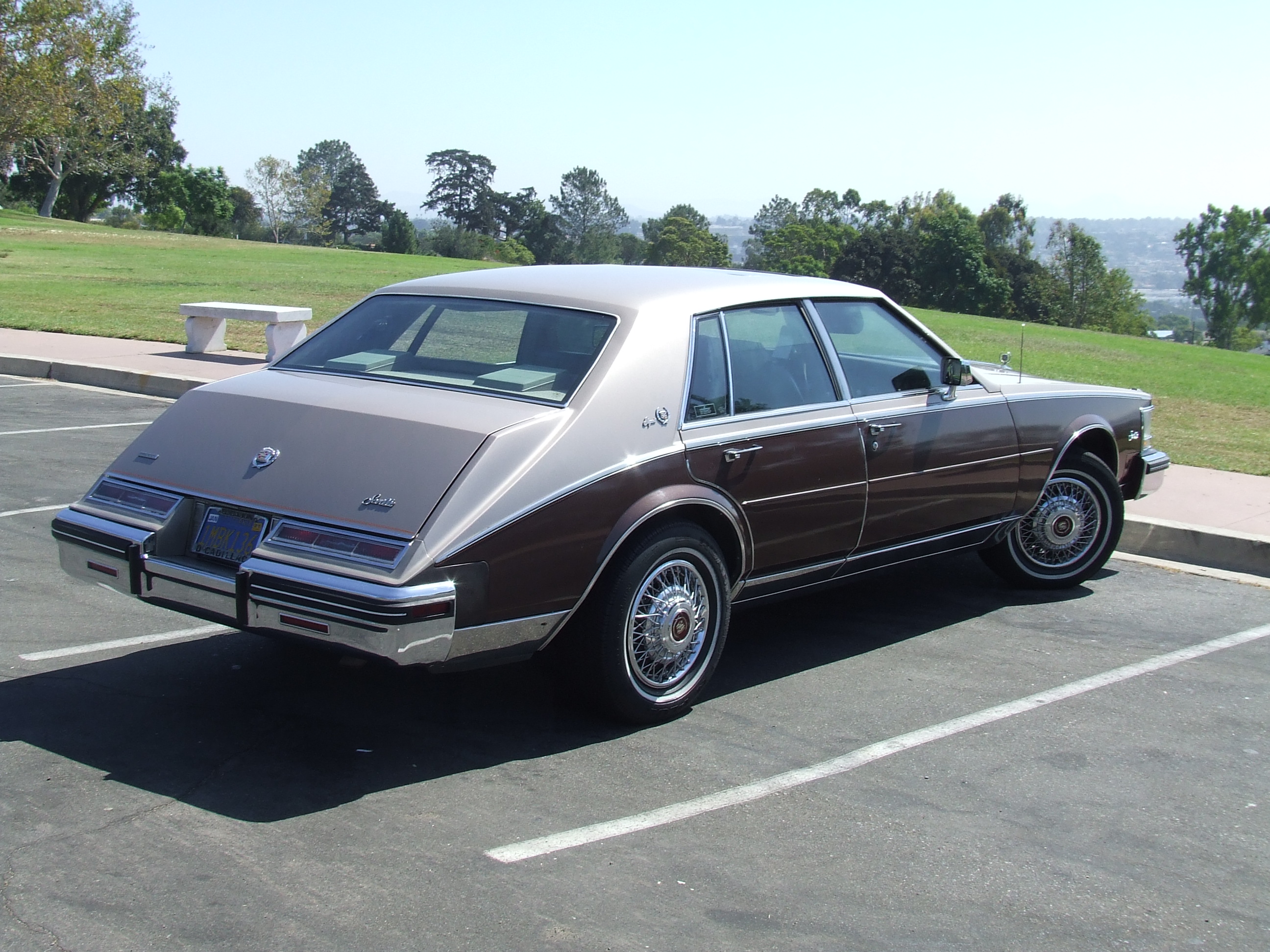 Laser straight body!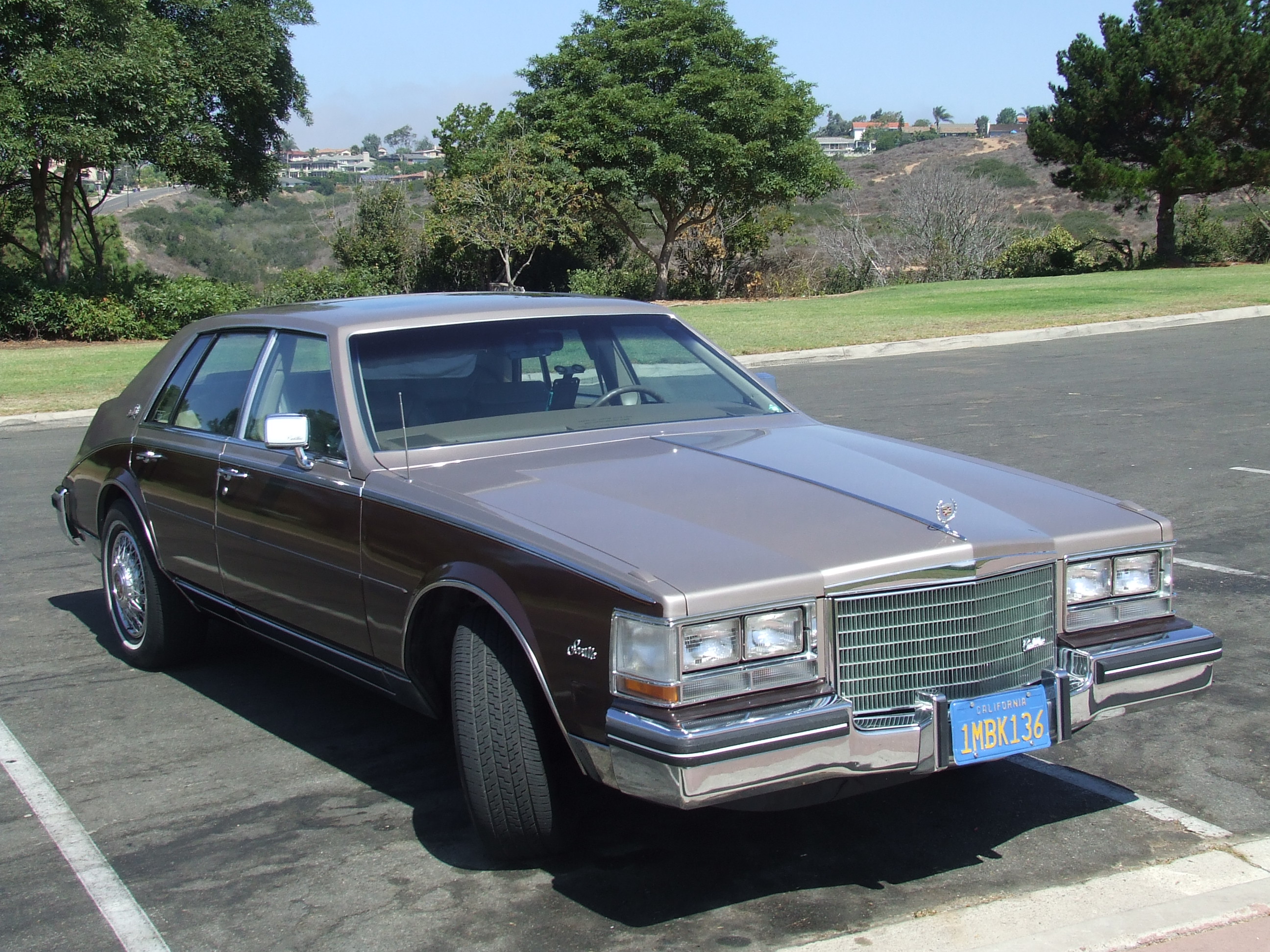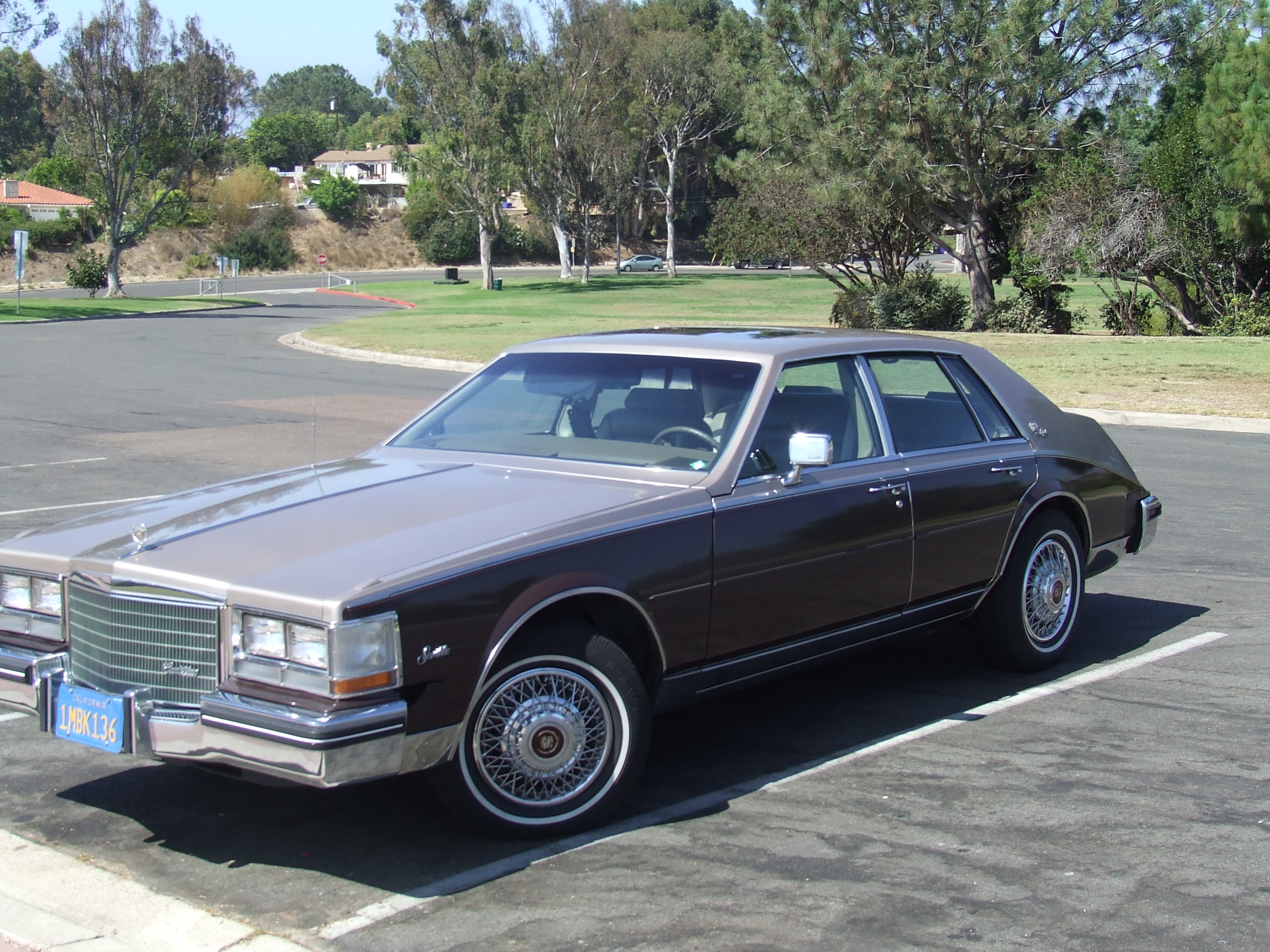 CLICK HERE TO RETURN TO VISITOR PARKING
CLICK HERE TO RETURN TO FLEETOFCADS HOMEPAGE